If you are in the industrial sector then you might be aware of automated conveyor systems. Automated conveyor systems act as the backbone of many of the known industries. It is used for transferring of lightweight such as a pen to heavyweight such as car engines.
These conveyor systems help you transfer a large amount of material in lesser time. Some of the known benefits of using conveyor system are as follows:
Save money
With the use of automated conveyor systems, many business owners save money by hiring lesser employees. The automated system gets your work done pretty fast and with the involvement of lesser employees.
It leads to increased productivity in lesser time. An investment made in the automated system results in more economical investment.
Reduce accidents
One of the most important concerns of a big organization is the safety of their employees. With the use of the automated system in the industry, the rate of accidents can be reduced. These system bulk lift and transport heavy loads which reduce the chance of worker tripping and falling.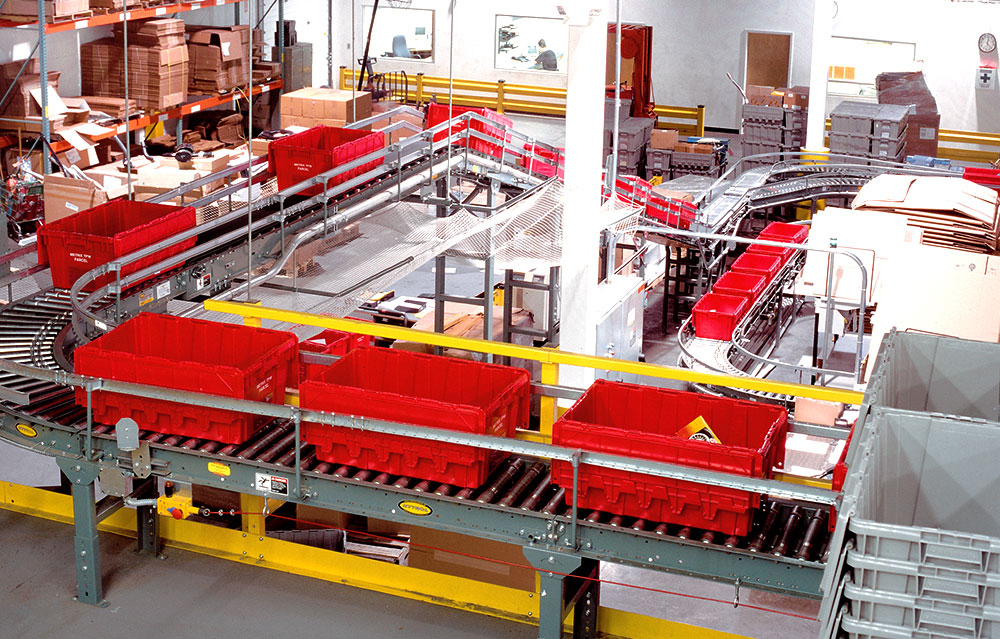 Increase warehouse value
The prices of your warehouse shoot up if your warehouse is equipped with the automated system. If you want to sale your warehouse you can ask for a better price from the buyer in that case.
Improve efficiency
With the provision of an automated system, a worker can complete their task more quickly and more efficiently. Each worker is able to do its work correctly and they accomplish more.
Maximize space
With the use of the automated system, you get more space to utilize. It makes lifting easier for you and places material at a higher position. You can access these materials more easily while utilizing the rest space of your workshop.
Better customer service
With the help of automation system, you can fulfill your customers order more quickly and with higher quality which would make your customer happy and satisfied. This enables you to take orders from new customers as your productivity rate increases.
Attract employees
If you have automated system in your plant or workshop, highly experienced and trained workers would like to work with you.
The automated system has proved itself as a blessing for many industries. With an increase in productivity and quality of products, many organizations have grown. Click here to know more about the effect of automated system in industries.